Albemarle Animal Hospital is your pet's home away from home. Our skilled Doctors, technicians, and staff are trained to ensure your pet is provided the best health care to create a long and happy life. You and your pet become a part of our Albemarle Animal Hospital family. We dedicate our attention and medical skills to your pet from the moment you walk in the door. From exams and vaccines, to bathing and boarding, we are here to help your pet be happy and healthy!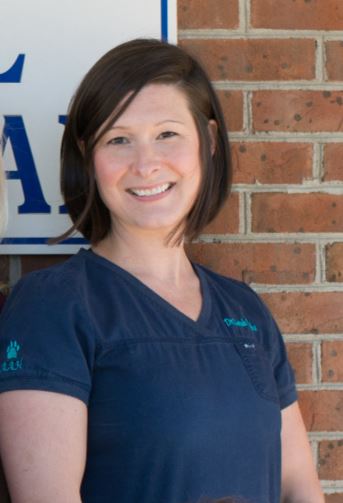 For Dr. Sarah Ferrell Weeks, practicing veterinary medicine is "all about preventative care, educating owners, and helping keep that extraordinary bond [between people and their pets] alive as long as possible." Dr. Weeks grew up on a horse farm and while a teenager, she and her mom fostered over 350 dogs and one horse. Her mom instilled in her a deep love for caring for animals from a very young age. In high school, she worked for Dr. Susan Morphis, who taught her "how to put that love into action" and helped refine her commitment to provide the highest quality veterinary medicine.
Dr. Weeks earned her bachelor's degree in animal science from North Carolina State University and her Doctorate of Veterinary Medicine from North Carolina State University College of Veterinary Medicine. She joined Albemarle Animal Hospital as an associate veterinarian in 2014, and purchased the practice from Dr. Sammy Gregg in September, 2015. Dr. Weeks is a member of the American Veterinary Medical Association and the North Carolina Veterinary Medical Association.
When not at the animal hospital, Dr. Weeks spends time with her husband and two children, and their two pets: Easton (German Short-haired Pointer) and Lula (poodle mix). She enjoys exploring delicious foods, horseback riding, and traveling, and belongs to Webb's Chapel Baptist Church.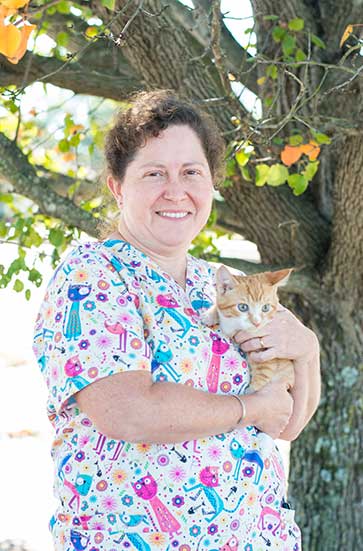 Dr. Pomerantz, or Dr. P, joined Albemarle Animal Hospital in 2015. Originally from New York City, Dr. P and her husband moved to North Carolina for the fresh air and peace and quiet. Dr. P is a graduate of Cornell College of Veterinary Medicine and completed an Internship at the Animal Medical Center in NYC. After more than a decade of co-directing a wildlife research project in Madagascar, Dr. P now focuses on care for house panthers and other more domestic pets. In her spare time Dr. P enjoys gardening and spending time with her large collection of furry and feathered friends.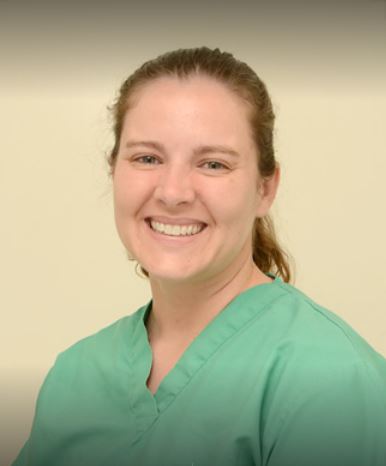 Dr. Taren Blue is one of our part-time veterinarian staff. A West Virginia native, she has lived in North Carolina for 11 years. She did her undergraduate at Denison University where she received a B.S. in Biology. She subsequently graduated from The Ohio State University Veterinary School in 2007. While she enjoys all aspects of companion animal health; dental health and prevention are her passions. Dr. Blue serves as a surgeon and dental physician for our practice as well as interacting with the wellness program here at Albemarle Animal Hospital. When not at work, Dr. Blue enjoys traveling, reading, and spending time with her fur baby Griffin.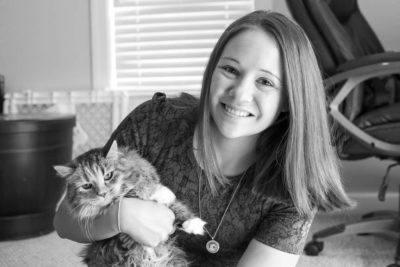 Dr. Cynthia Turner is originally from Massachusetts. She has resided in North Carolina since 1998. She did her undergraduate studies at North Carolina University where she graduated with a Bachelor of Science in 2011. She subsequently completed her Doctorate of Veterinary Medicine in 2015 also at North Carolina State University. After her graduation from Veterinary School, she moved to Greenville with her husband Michael. Shortly after moving to Greenville, they welcomed their first child. They now have two beautiful daughters, Rebecca, and Savannah, and recently the new addition of a son Thomas. They currently have two older dogs as well, Bella and Allie. In her free time, Dr. Turner enjoys reading, spending time with her family and cheering for the NC State Wolfpack. She enjoys practicing veterinary medicine and has a specific interest in pain management and preventative medicine.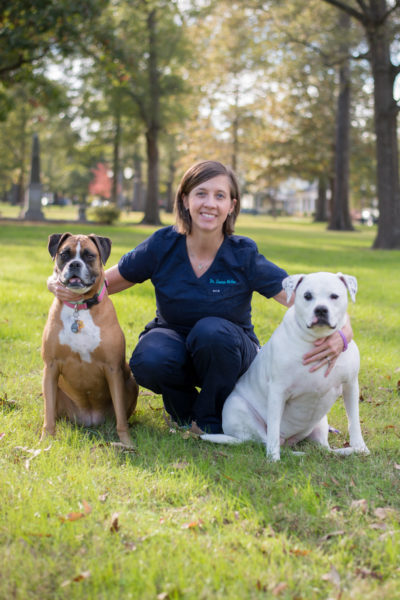 Dr. Lauren Boswell McGee, a native of Rocky Mount is a 2006 graduate of North Carolina State University, where she earned degrees in Animal Science and Poultry Science and also received a minor in Genetics. Upon completing her undergraduate studies, she received her Doctorate of Veterinary Medicine from NC State in 2010. Dr. McGee resides in Greenville with her husband Trent. Their family includes daughters, Adelyn and Emery, and dogs, Hope and Riley. Dr. McGee enjoys cheering on the Wolfpack, visiting Bald Head Island with her family, and attending her church in Greenville, Oakmont Baptist Church. During the school year, Dr. McGee teaches at Pitt Community College and thus works here at the hospital a few afternoons each month and during the summer. Over her career, Dr. McGee has developed an interest in soft tissue surgery and is passionate about educating pet owners about preventative care, such as spaying and neutering. She is grateful for the opportunity to care for your pets and form relationships with you, the client.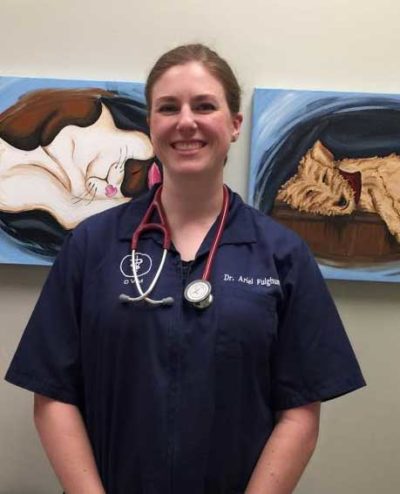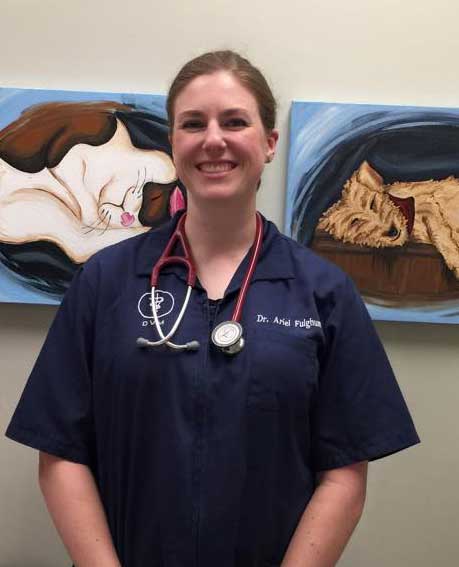 Dr. Ariel Fulghum, DVM, CVA, CVFT
Charlotte native Dr. Ariel Fulghum serves as a relief vet and relief surgeon here at Albemarle Animal Hospital. She first became inspired to pursue a career as a veterinarian while she was an undergraduate at the University of North Carolina at Charlotte. Though majoring in Biology, it wasn't until she encountered an injury to a family path that she truly realized her calling to devote her life to helping animals.
After completing her undergraduate degree (graduating with HONORS), Dr. Fulghum earned her doctorate in veterinary medicine from North Carolina State University in 2013. Since graduating she has pursued interests that include exotic pets, acupuncture, internal medicine, surgery, and emergency medicine. She is a Certified Veterinary Acupuncturist (CVA) as well as a Certified Veterinary Food Therapist (CVFT).
When she is not at her full-time practice, or helping us out, she enjoys horse-back riding, weightlifting, and working out, reading, watching movies, and painting. Dr. Fulghum and her husband Ryan are the pet parents of a Shephard mix named Annabelle, two fancy rats named Bridgeete and Heidi, and a Horse named Dancer.

Kelly Baker, Practice Manager